Collinsville, IL Residential & Commercial Construction Services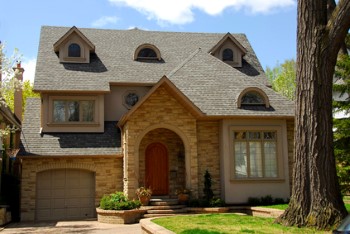 Do you need to build new construction or remodel in Collinsville? If so, call Constructor's Inc. We offer a full line of residential and commercial construction services in Illinois and Missouri.
When you trust Constructor's Inc. as your St. Louise general contractor, you'll have experts that are fully experienced in the residential and commercial construction industry. We would love to help you with your Collinsville new construction, remodeling, renovations, and restorations. We offer friendly service, competitive rates, and top quality workmanship and building materials.
Residential Remodeling In Collinsville
Often, issues with spatial use or design problems can prevent your home from being the attractive, comfortable, and functional place that you need it to be. Our expert remodeling contractors can offer you solutions that will ensure your home is all three of those things.
We begin every remodeling project by discussing your goals with you, then we'll work to design a space that helps you accomplish them. We'll provide you with high quality craftsmanship that will transform your property. Whether you need to remodel the bathroom, the kitchen, or your entire home, we're ready to help you.
Storm Damage Repairs In Collinsville
Roofing is a drastically important part of your commercial or residential property, so it's vital that it is always kept in excellent shape. The roof protects your property from storm weather and the elements. If it has problems, it will have huge effects on the rest of your property's structure.
Our professionals offer roofing services in Collinsville. We specialize in flat and metal roofing but can repair or replace any type of roof.
We can also provide wind, hail, and storm damage repairs to your home or commercial building whenever they may occur. No matter what kinds of problems you encounter, we'll be able to find the best possible solutions.
Our professionals also recommend that you have your roof inspected at least once every three years to find and eradicate problems before they become major issues for your home or commercial property. During an inspection, we'll look for moisture damage, slouching, and missing or damaged shingles.
Services We Provide in Collinsville, Missouri and Illinois:
We Proudly Service These Cities Near Collinsville:
Missouri - St Louis, MO | Chesterfield, MO | Collinsville, MO | St. Charles, MO | Clayton, MO | Webster Groves, MO | Ladue, MO
Illinois - O'Fallon, IL | Fairview Heights, IL | Edwardsville, IL
What Collinsville Homeowners Are Saying About Us:
"We shopped around for a construction company to update our commercial building. Your team really did a good, timely job. Thanks again."
- Local Customer
Read More
If you are looking for a St. Louis Missouri or Illinois General Contractor please call 314.238.4429 in Missouri, call 618.406.3393 in Illinois, or complete our online request form.