Welcome To Constructor's Inc. - an O'Fallon Storm Restoration & Remodeling Contractor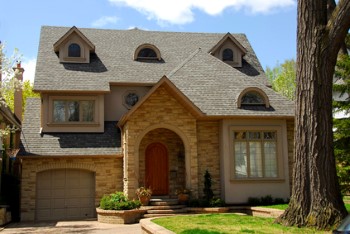 Constructor's Inc. is your premier O'Fallon Remodeling Contractor who serves all of O'Fallon, Missouri, and the surrounding communities. We strive to provide our O'Fallon customers with complete satisfaction, doing so with quality products and services.
We are a fully licensed and insured Missouri home remodeling and renovations contractor offering a full range of home improvement services in the O'Fallon area, including remodeling, windows, siding, framing, new additions, kitchen and bathroom remodeling, and a variety of remodeling and renovation services such as new constructions, room additions, and custom carpentry.
We also offer handyman services, to help you take care of all the little projects and repairs that need to get done around your house. We are your complete one-stop-shop for all your home improvement needs in the O'Fallon area!
When you want quality remodeling services and prompt project completion, you have come to the right place! Our team of professional O'Fallon remodeling contractors are fully licensed and insured for your safety and peace of mind. Plus, all our work is guaranteed and we will not call the job finished until you are 100% satisfied!
Constructor's Inc. – O'Fallon Insurance Restoration
You do not need to look any further than Constructor's Inc. to find all of your insurance restoration needs met. As the top O'Fallon home damage restoration contractor in the area, have the experience and expertise to get the job done right.
Constructor's Inc. enjoys an excellent reputation among insurance professionals and O'Fallon homeowners alike, who have benefited from their friendly, efficient and personalized service in times of need. Prompt action by experienced O'Fallon restoration contractors makes a true difference you can notice in mitigating structural property damage. Our technicians concentrate on industry guidelines for your safety by drying, deodorizing and disinfecting the areas flooded or damaged using only time tested procedures.
When your O'Fallon home is damaged as a result of a Storm or Flood, call us for quick, complete and professional assistance in restoring your home, reducing further damage, and minimizing losses. Our O'Fallon storm damage repair services exist to help with structural drying, mold prevention and water damage repair.
Aside from offering friendly and dependable service, you'll find our rates very reasonable compared to the big franchise operations. With a team of dedicated and well-oriented storm damage repair contractors, we are capable of repairing your O'Fallon home storm damage on time, working within your budget, and exceeding your high expectations.
Our Insurance Restoration Services Include:
Disaster restoration services
Storm damage property
Fire damage restoration
Flood damage restoration
Hail damage repair
Wind damage

Storm damage repairs
Storm damage restoration
Storm damage insurance claims
Wind damage repairs
Emergency restoration services
Damage restoration services
O'Fallon Bathroom and Kitchen Remodeling
As a professional Kitchen Remodeling contractor in O'Fallon we can provide you with a full range of kitchen remodeling services like Kitchen Tile Remodeling, Kitchen Faucet Remodeling, Kitchen Floor Remodeling, and Kitchen Cabinet Remodeling to name just a few. Constructor's Inc. will make sure your O'Fallon home's belongings are protected and your family is safe as we complete your O'Fallon remodeling project.
Remodeling your O'Fallon bathroom is a great decision, and also a great way to add real estate value to your home or office. Our staff listens to your wants, needs and expectations to build a bathroom that is beautiful, efficient, function, built on time and within budget. If your O'Fallon bathroom needs to be handicapped accessible, needs more space or if you just want a luxurious bathroom, we got you covered; we do it all. Call Constructor's Inc. today and get your free quote and consultation.
Have an O'Fallon remodeling emergency or project you need done fast? We offer 24 hour emergency remodeling and renovations services, same day service, and prompt project completion. And you can rest assured that our team of qualified O'Fallon remodeling contractors have the training and expertise to get your project completed on time, on budget and correctly without skimping on craftsmanship. For all your home remodeling needs, give Constructor's Inc. a call!
O'Fallon Windows, Siding & New Addition Construction
For years, we have been proud to offer O'Fallon homeowners quality window, siding, and framing services as well as new construction and room additions. Our constant attention to quality and detail has allowed us to become the leader in O'Fallon windows, siding and new construction in the area.
Constructor's Inc. only works with highest quality products, and products that we would use in our homes. Our O'Fallon remodeling contractors have vast knowledge and provide superior service that surpasses the competition. When we come into your home, we treat it with the utmost care and respect as if it were our own home. You can guarantee that Constructor's Inc. will never sell you a product or service that you will never need, just for us to make a sell. Our goal is to provide the best work, excellent customer service and save you time and money.
Services We Provide in O'Fallon, Missouri and Illinois:
We Proudly Service These Cities Near O'Fallon:
Missouri - St Louis, MO | Chesterfield, MO | O'Fallon, MO | St. Charles, MO | Clayton, MO | Webster Groves, MO | Ladue, MO
Illinois - O'Fallon, IL | Fairview Heights, IL | Edwardsville, IL
What O'Fallon Homeowners Are Saying About Us:
"We shopped around for a construction company to update our commercial building. Your team really did a good, timely job. Thanks again."
- Local Customer
Read More
If you are looking for an O'Fallon, Missouri or Illinois General Contractor please call 314.238.4429 in Missouri, call 618.406.3393 in Illinois, or complete our online request form.