Custom Carpentry Work in St. Louis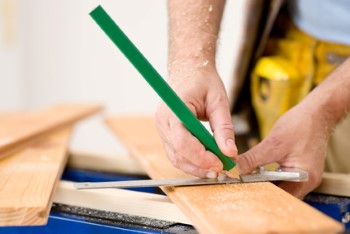 Our St. Louis remodeling contractors know all the woodworking techniques needed to provide many types of custom carpentry jobs. With our knowledge of the different types wood products, we can help you select the best one for your custom carpentry needs.
The professional, experienced carpenters at Constructor's Inc. will arrive on time and have your needs met in a professional and timely manner. We provide you with unsurpassed customer service from beginning to end and can answer any questions that you may have regarding your carpentry job.
Our professional carpenters approach each custom carpentry project with the highest skill and craftsmanship. If you want to have your residence or property upgraded or just enhanced to sell, we will supply all your custom carpentry needs.
Our St. Louis Carpenters Provide:
Carpentry Work
Custom Woodwork
Finish Carpentry
Wood Carpentry
Carpentry and Building Construction
Custom Carpentry
Carpentry Construction
Carpenter Work
Finish Carpenter Services
Why St. Louis Should Hire Us For Wood Carpentry
Constructor's Inc. is a custom carpentry company that St. Louis homeowners have to come to rely on for quality remodeling services. With our experienced custom carpenters you can rest easy knowing your Missouri and Illinois area custom carpentry project is in good hands. All of our professionals are trained and skilled in the residential remodeling and carpentry fields.
Since day one our goal has been to provide local homeowners with Custom Carpentry services that are second to none. We will work with you every step along to way to ensure that you are truly happy with the finished project. Call to speak with one of our Custom Carpentry contractors today and see why Constructor's Inc. has become a trusted St. Louis residential remodeling company!
Latest Articles
4 Common Types Of Winter Storm Damage To Look For


Winter can be a wondrous time of year for many, but nothing can ruin the joy of the season quite like a fierce winter storm rolling through the area. Winter storms can bring with them whirling snow, pounding sleet, high winds, and just general pandemonium, and all of these aspects can wind up wreaking havoc […]

Read More
How To Make Your Bathroom Remodeling Project A Success


If you are finally ready to take on a bathroom remodeling project for your St. Louis home, the last thing you want to do is make any mistakes. This is your home, your project and your financial investment, so you want it to go as smoothly as possible and leave you with results that you […]

Read More
If you are looking for custom carpentry work in the St. Louis area please call 314.238.4429 in Missouri, call 618.406.3393 in Illinois, or complete our online request form.