Quality Replacement Windows for St. Louis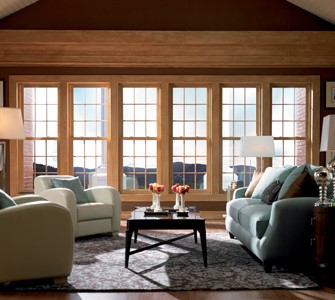 It seems every day you open the newspaper or turn on the TV, there is more bad news to inreasing energy costs in the U.S., and it is forecasted to get much worse in the very near future. Constructor's Inc. has the solution to immediately save you a substantial amount of money on your energy bills with our St. Louis window replacement services.
For years, we have been proud to offer St. Louis area homeowners quality energy saving vinyl windows, wood frame windows and professional window installation. Our St. Louis remodeling contractors constant attention to quality and detail has allowed us to become the leader in energy efficient replacement windows in the area.
Replacement windows actually pay for themselves through noticeable energy savings. Your new windows will be energy efficient, add value to your St. Louis home, and reduce the cost of heating and cooling.
Our St. Louis Window Replacement Experts Provide:
Vinyl Windows
Casement Windows
Home Windows
New Windows
Window Installation
Vinyl Replacement Windows
Energy Efficient Windows
Window Replacement
Bay Window Replacement
Why St. Louis Should Hire Us For Replacement Windows
Constructor's Inc. is a residential remodeling company that St. Louis homeowners have to come to rely on for quality remodeling services. With our experienced remodeling contractors you can rest easy knowing your Missouri and Illinois area residential remodeling project is in good hands. All of our professionals are trained and skilled in the residential remodeling field.
Since day one our goal has been to provide local homeowners with Windows Remodeling services that are second to none. We will work with you every step along to way to ensure that you are truly happy with the finished project. Call to speak with one of our Windows Remodeling contractors today and see why Constructor's Inc. has become a trusted St. Louis residential remodeling company!
Constructor's Inc. can provide quality insurance and storm damage restoration for your St. Louis, Missouri area home relating to recent hail, wind or storm damage. We have years of experience dealing with storm damage insurance claims. We service St. Louis and surrounding areas with help handling storm damage insurance claims.
Our storm damage repair contractors are a cut above other contractors when it comes to hail, wind and storm damage. Constructor's Inc. will work hard to get your insurance claim handled quickly and fairly. Your storm damaged home deserves to be put back together properly. When it comes to storm damage insurance claims, our contractors provide expert handling of your insurance claim and quality craftsmanship of your installation!
Latest Articles
Four Misconceptions About St. Louis Replacement Windows


There are many misconceptions that homeowners have about St. Louis replacement windows that can keep them from choosing to replace their windows. The four misconceptions below touch on a few (but major) issues that are commonly brought up by people hesitant to replace their windows. By dispelling these misconceptions about St. Louis replacement windows, homeowners will feel […]

Read More
If you are looking for a replacement windows in St. Louis, Missouri or Illinois please call 314.238.4429 in Missouri, call 618.406.3393 in Illinois, or complete our online request form.